Customer Tax Exempt
This setting will allow customers to be marked as tax-exempt at the customer, business account or availability group level. Tax-exempt customers will not be charged sales tax during checkout.
Customer Tax Exempt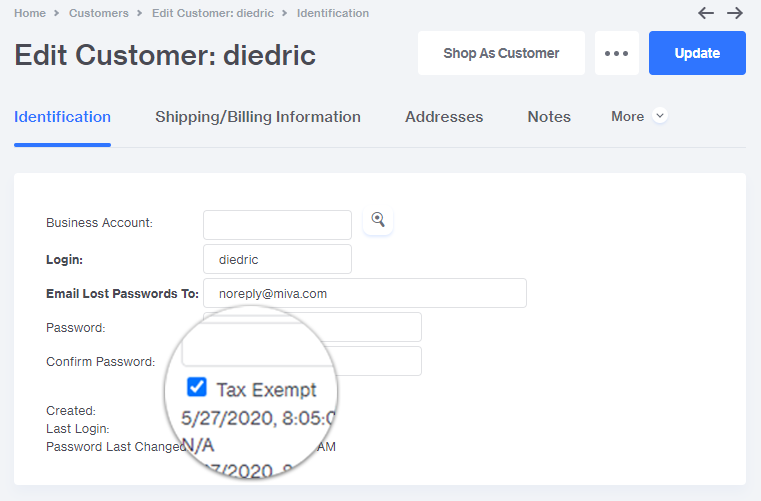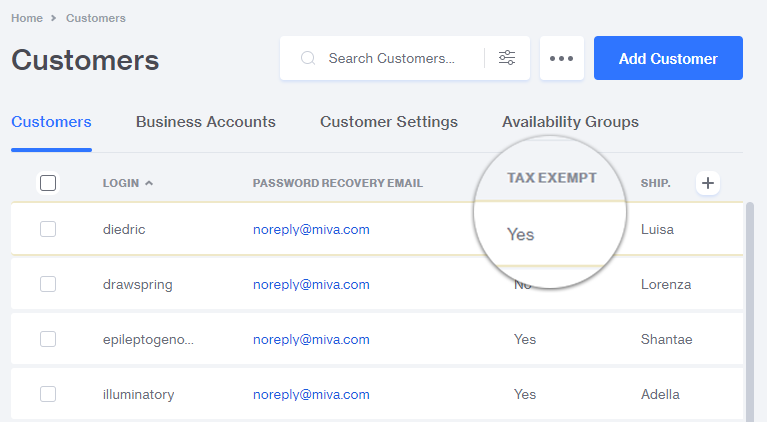 Business Account Tax Exempt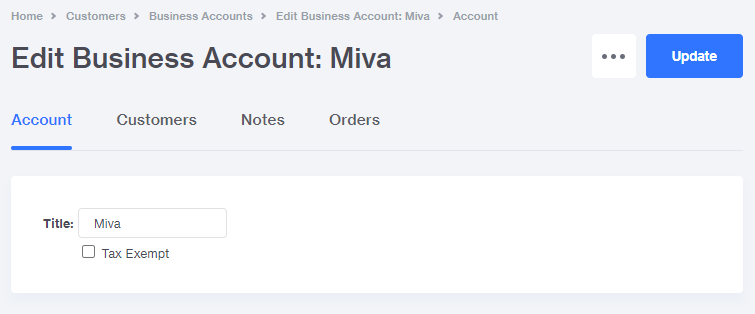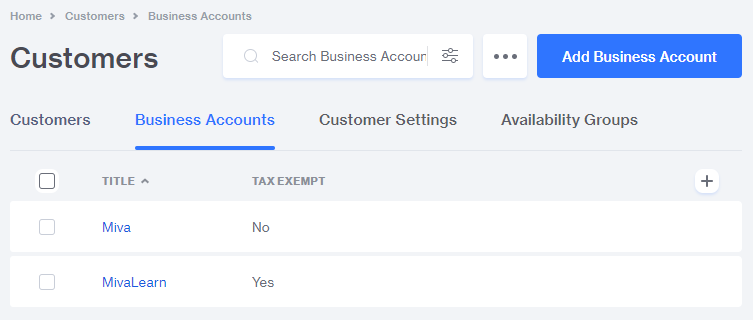 Availability Group Tax Exempt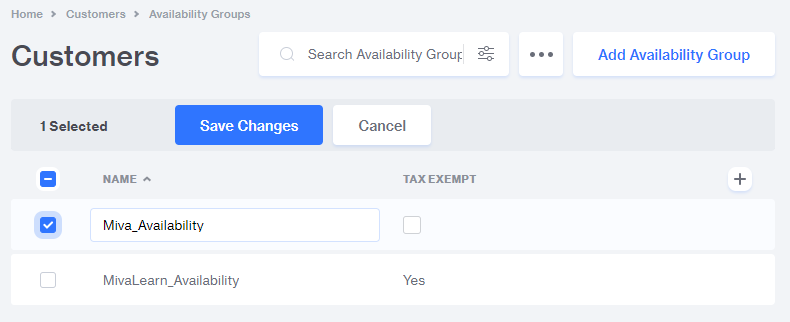 Shop As Customer
Shop As Customer is a useful tool that allows Miva users with admin access and the appropriate permissions to log into a customer account as if they were the customer all without having to have access to the customers password. This allows for troubleshooting customer issues in real-time and allows sales reps to place orders on behalf of their B2B customers using the same website experience your customers see.
To initiate a Shop As customer session, first navigate to a customer account you wish to log in. Select the record of the customer from the batch list and you'll see the Shop As Customer button appear: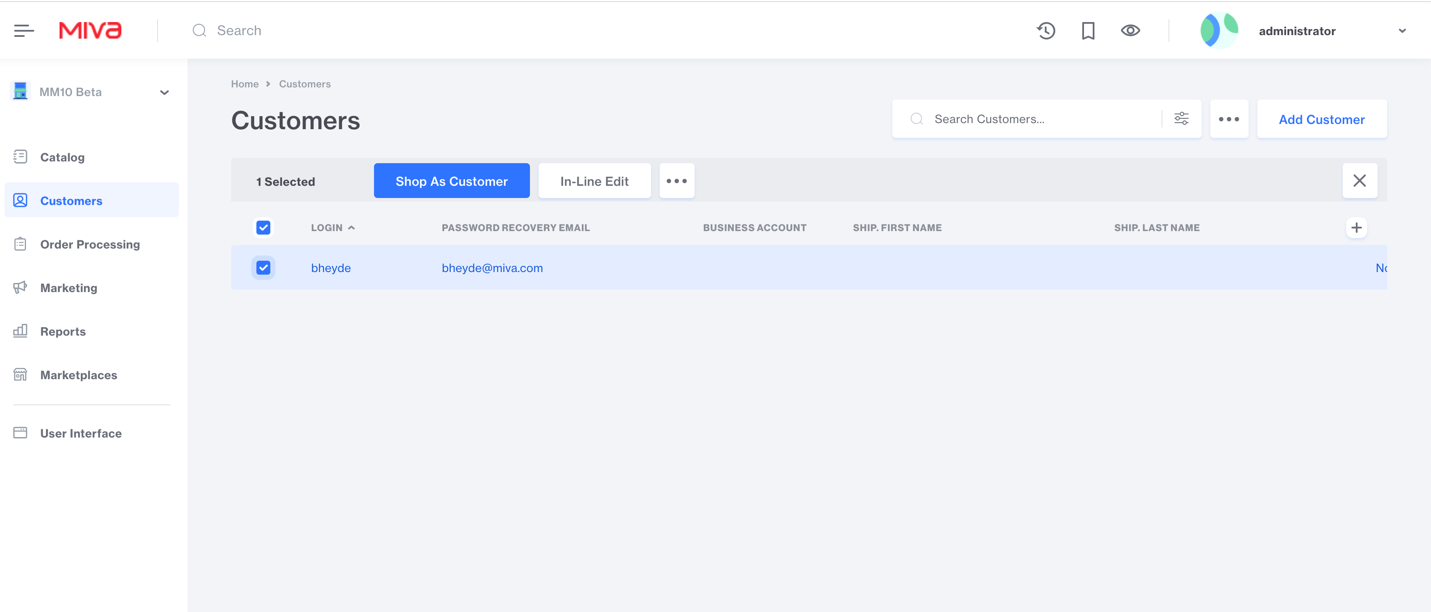 When clicked you'll see this modal popup: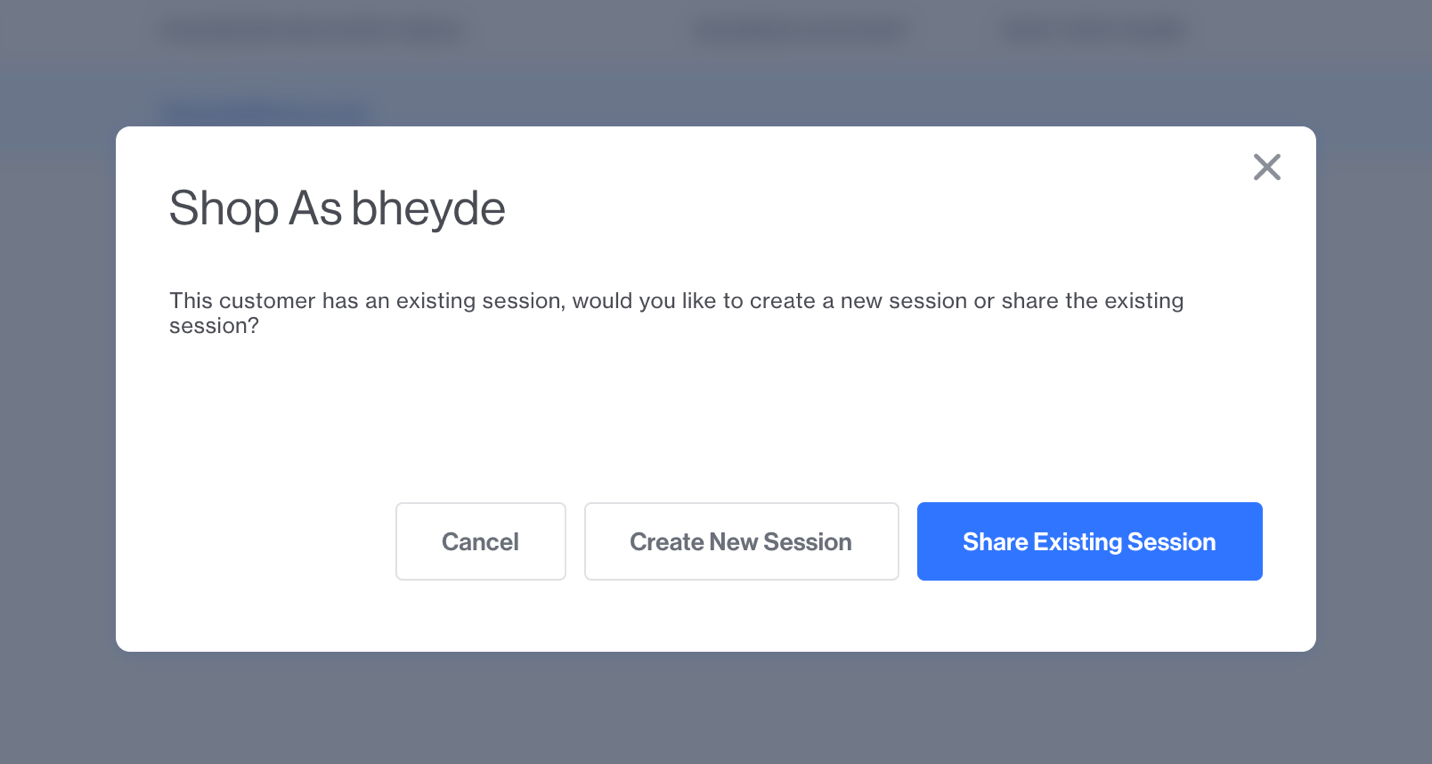 Share Existing Session
If the customer is currently logged into their account the option to share the existing session will be present. This means when activated the frontend will be exactly what they currently have in their cart and any changes made will be reflected in the customer's session.
Note: If the customer is not currently logged into their account, this option will not be presented.
Create New Session
Clicking the create new session button will log in as the customer using a unique Session ID so anything added to the cart will be separate from the customer's session.
Shop As Customer Info Tool
Once logged-in, a pill-shaped overlay at the bottom left corner (default location) will be present. This is an information tool which will only be seen by the admin user to provide information about the current logged-in customer: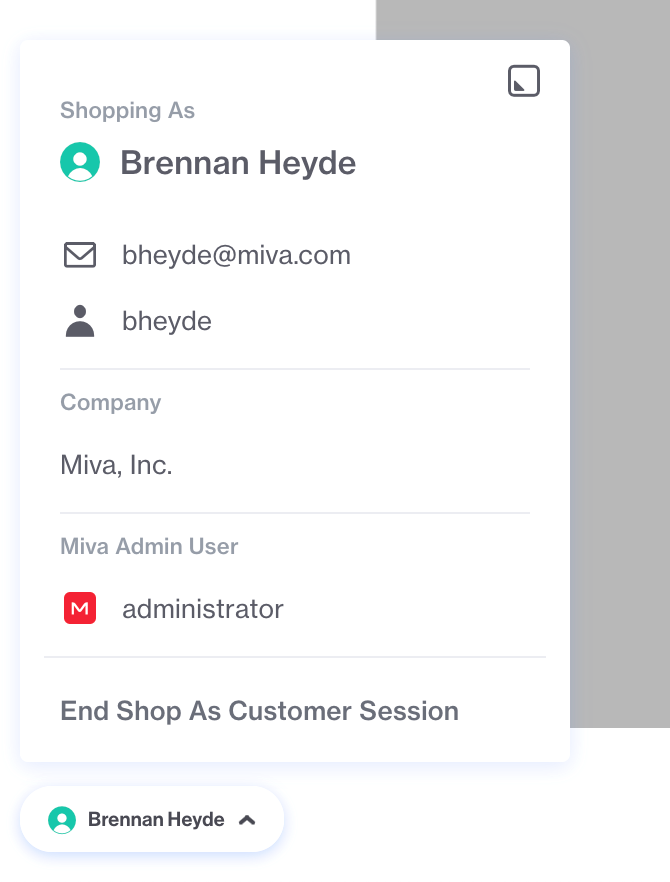 This preview also gives the ability to end the Shop As Customer session.
Customizing the Location
By default the tool will display in the bottom left corner of the website, however it has the ability to be pinned to any of the four corners by selecting the icon at the top right. This will expand to show any of the four corners that the dialog can be moved.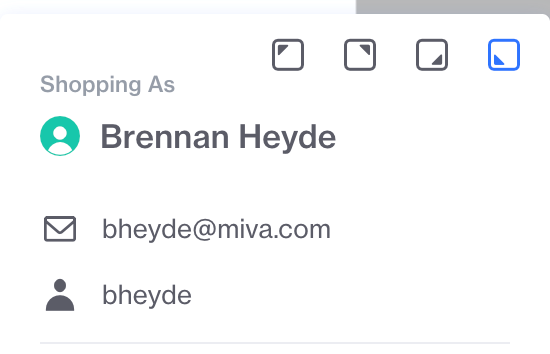 In addition, this same information is available in the Miva admin: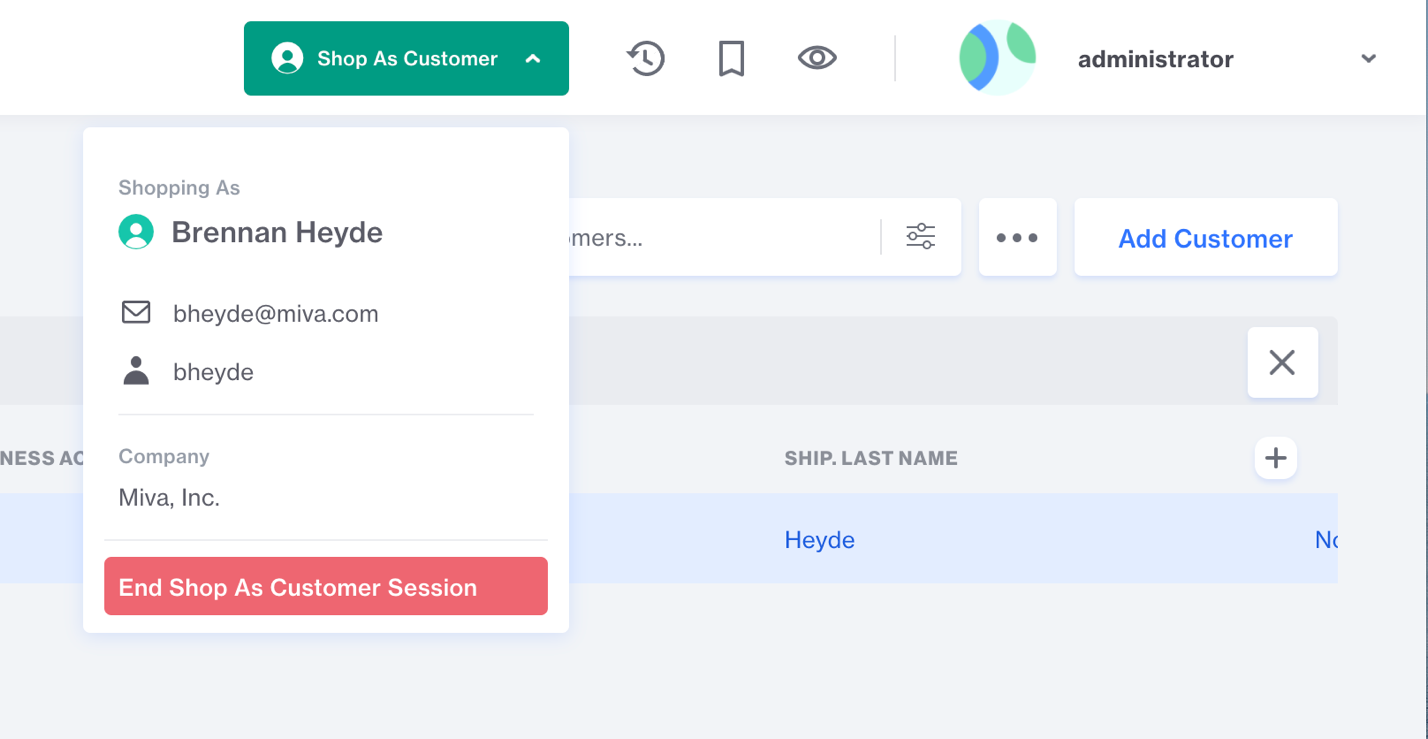 Shop As Customer Reporting
Miva keeps track of which admin user placed an order using Shop As Customer and has built-in reporting to be able to run Sales Commission Reports.
Click Here to Learn how to set up this report
Customer Last Password Changed
Version 10 introduces a new setting to allow you to see when your customer last changed their password.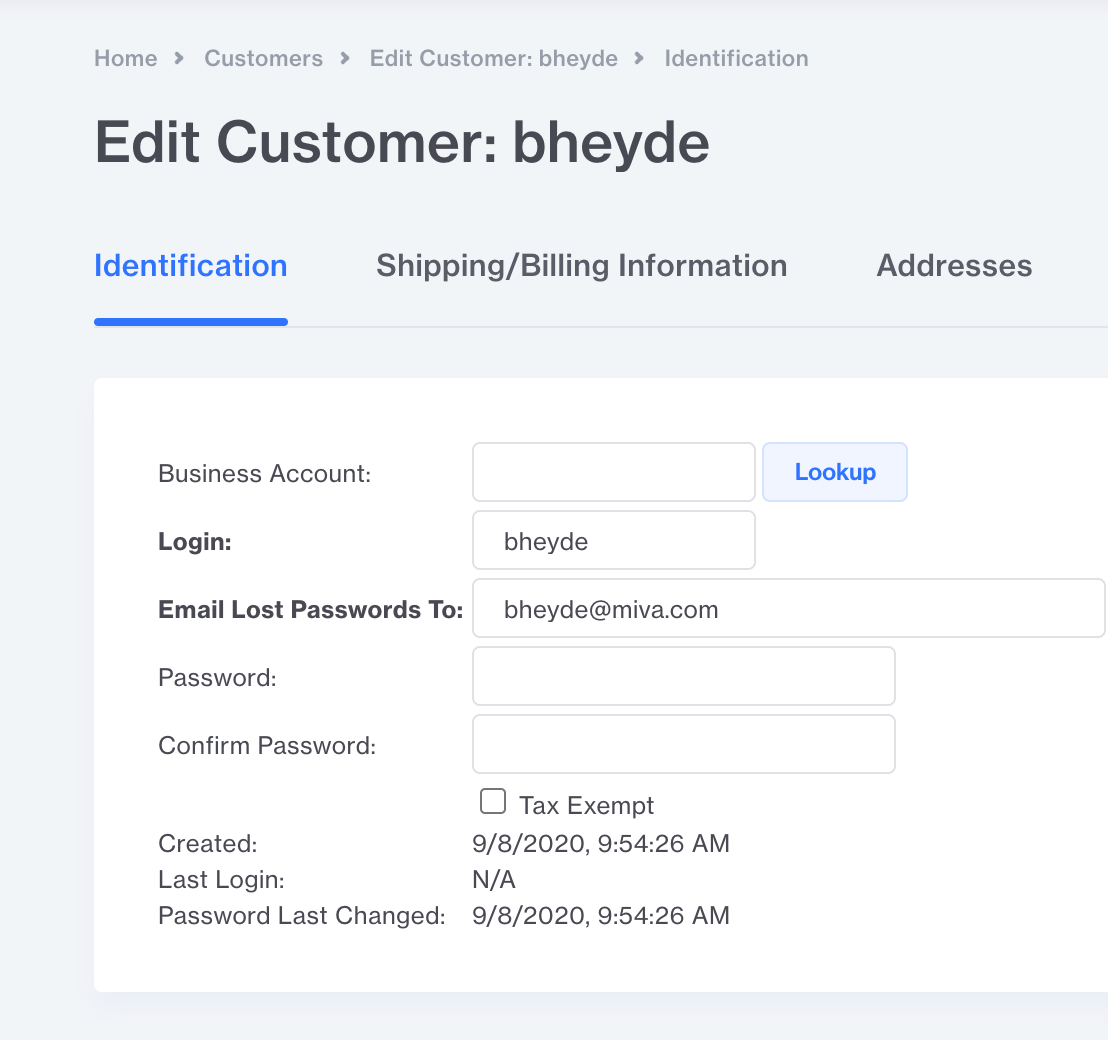 This data is also available as an on-demand column in the customer's batch list which can be seen by applying filters and advanced searches.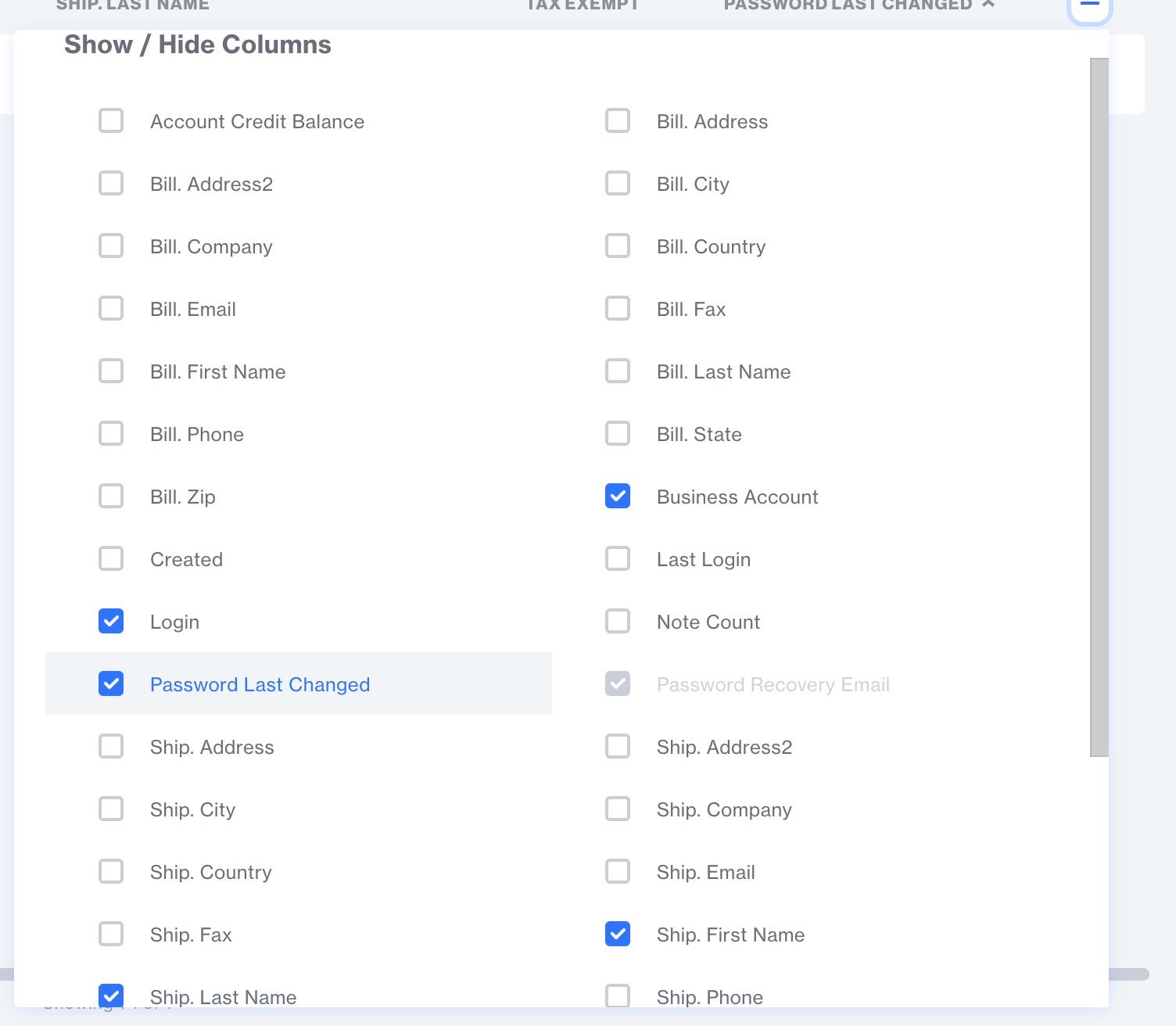 The password update value can also be exported under Data Management.